On Easter we sleep longer, talk less, but use apps more actively
During the holidays, it was men who used smartphones for significantly less time than before the holidays – by an average of almost 40 minutes per day! It was women who talked longer than men, but nevertheless, during the holidays, the average time of their calls dropped significantly – more than 5 minutes. Facebook user activity, on the other hand, has definitely increased, and the change in hours of activity can be seen especially when comparing Monday in the pre-Christmas period and Easter Monday.
The results are from the Mobience research application.
Both women and men spent less time using mobile devices, but the difference is definitely visible among male.
Source: Mobience survey; Holidays: April 4-6, N=1394; Before Christmas March 7-9, N=1962
During the holidays, we were more likely to use already installed apps, less likely to talk and browse the web on mobile devices.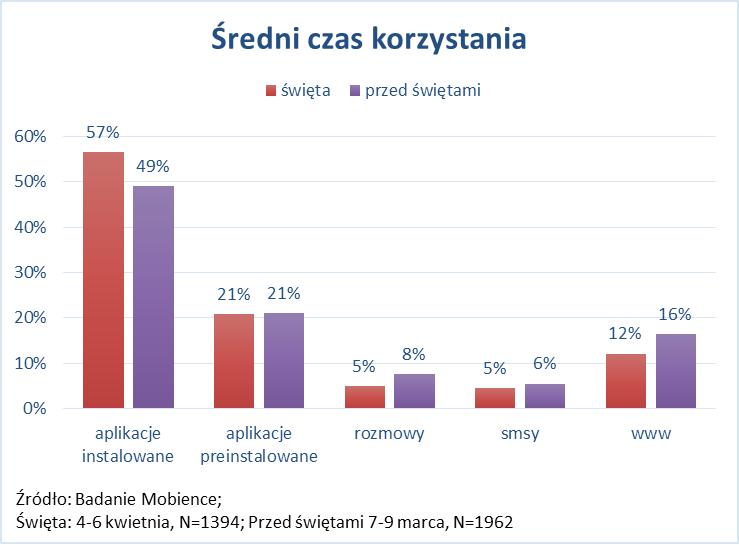 The holiday season is a time for community, definitely increased the time spent using Facebook.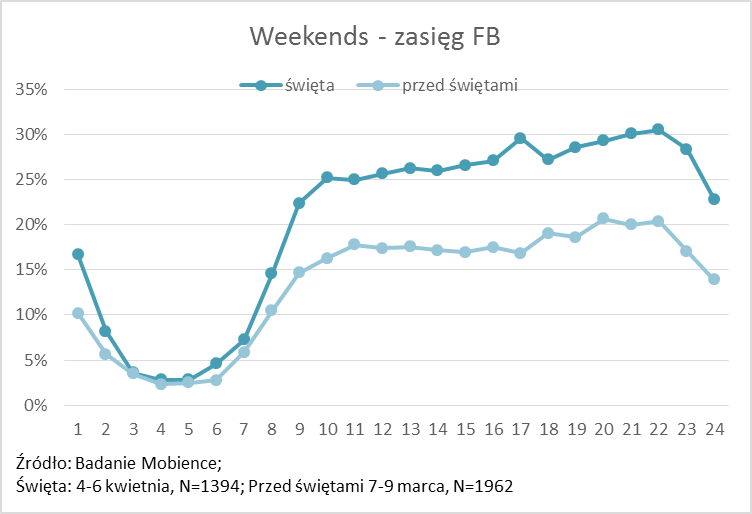 On Easter Monday in the morning hours, until 9:00 a.m., the reach of the app among users was lower than before the holiday.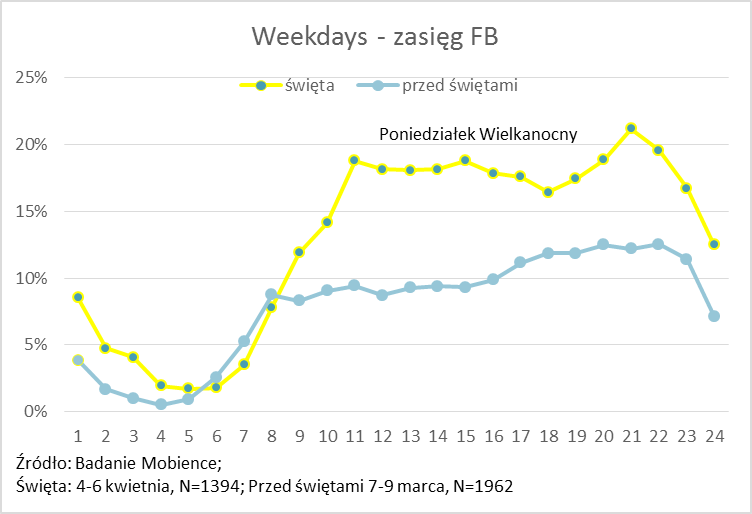 During the holidays we used the camera, photo gallery, mail more often, for that we used the clock less and the same amount of the calendar.